How does EN ISO 20471 differ from EN 471?
How does EN ISO 20471 differ from EN 471?
Published: Wed 13 Oct 2021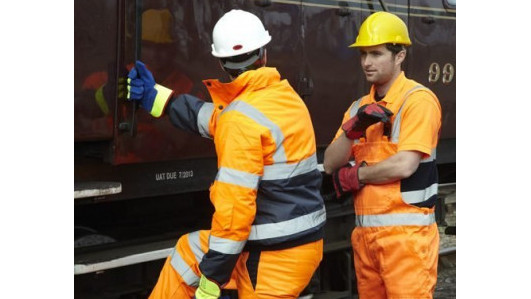 High visibility clothing is one of the most commonly used forms of personal protective equipment across the globe. However, until recently there have been numerous regional testing requirements governing the legal compliance of goods claiming to offer high visibility protection. This understandably has been a headache for manufacturers of the products, as they needed to consider the requirements of each market they happen to operate within –often resulting in the need to duplicate testing and certification to accommodate the subtle differences between standards.
Back in 2013, the international standard ISO 20471:2013 was introduced in an attempt to unify high visibility clothing testing across international markets. As a result, the standard, which was developed by the European standard body CEN, was introduced as EN ISO 20471:2013, and replaced the previous European standard EN 471:2003+A1:2007.
Whilst the new EN ISO 20471 may have taken much from the previous EN 471, there are notable differences, some of which are detailed below:
Colour
Garment colour and luminance is tested after a minimum of 5 wash cycles to ensure continued compliance throughout the lifetime of the item. Many manufacturers will choose to perform additional wash cycles prior to this stage of colour and luminance testing, in which case, this will be stated on the washcare label of the garment.
The minimum requirements for colour fastness to perspiration have also increased, thus ensuring that the product will continue to work effectively with normal usage.
Durability
Amendments have been made to the required minimum tensile strength for woven materials and the bursting strength of knitted materials, to make sure that they are durable enough to withstand the rigours of use.
Garment Class & Markings
The symbol used to denote compliance with the standard has now been updated. The performance of the retroreflective tape no longer has an index level indicated on the garment marking. A garment now has a single classification alongside the symbol. The garment classification is based on the minimum visible areas of the materials, with Class 1 providing the lowest level of protection and Class 3 providing the highest level of protection.
If you 'd like more information on these changes, please do not hesitate to contact us and we 'll be happy to discuss them further.