PPE Fit For Purpose!
PPE Fit For Purpose!
Published: Wed 13 Oct 2021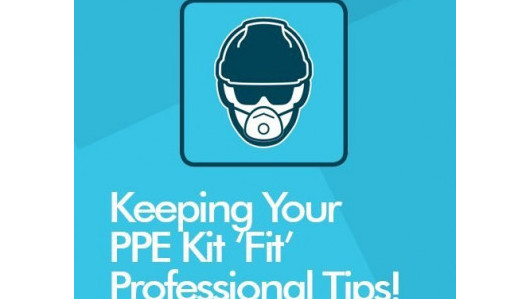 As alluded to throughout this guide, choosing the correct kit for business requirements needs careful consideration. However, the hard work that goes in to getting this right in the first place can be undone if PPE clothing and equipment it is left uncared for after being handed over to the end user.
Over time, if left unchecked and uncared for in accordance with manufacturer instructions, the protective qualities of footwear, eyewear, gloves and clothing can degrade. If this happens, even the fittest PPE kit can become 'unfit' to wear and the end user may experience discomfort or even be placed at risk of an accident while at work.
The Health and Safety Executive, in its document: Personal Protective Equipment (PPE) at Work: A Brief Guide, highlights five vitally important points related to using and distributing PPE to employees. These include:
Instruct and train people on how to use it
Tell them why it is needed, when to use it and
what its limitations are
Never allow exemptions for those jobs that 'only take a few minutes'
If something changes on the job, check the PPE is still appropriate – speak with your supplier, explaining the job to them
If in doubt, seek further advice from a specialist adviser
While monitoring and maintaining employee equipment can be a time consuming job, this is negligible when compared to the cost of buying new equipment due to lack of upkeep and improper cleaning.
Regular safety checks are therefore essential for spotting gradual degradation, which can often occur purely as a result of poor maintenance and storage by either the employer or employee. In addition to monitoring the physical condition of workwear, ensuring employees are making the right PPE selection for their specific job is important too.
For example, some companies may offer a variety of gloves for use in different working environments. This could be because certain employees may require cut resistant gloves for handling glass and metal, whereas others may require a wet and dry grip. If the wrong gloves are collected and used due to lack of employee education, they can be ineffectual within the role and potentially pose an increased health and safety risk.
Under the PPE at Work Regulations 1992, responsibility for the provision and maintenance of safety wear is placed on the employer. Education within the workplace is therefore always advisable to help employees understand what 'fit kit' looks like and how best to keep it in optimum condition, just as they would with their own clothing. Carrying out regular spot checks should therefore form part of day-to-day operations too.
If equipment is only used on site, correct storage facilities should be provided. However, if employees come to work wearing their own kit or are responsible for purchasing their own safety clothing (as is often the case in the construction sector) maintaining standards can prove more challenging but are nonetheless important.
By taking a 'top down' approach to correct PPE specification, whereby those who procure and distribute PPE equipment also take responsibility for educating and advising on proper maintenance procedures, serious problems can be avoided further on down the line, whether these relate to personal safety or business performance.
In summary, PPE kit 'fitness' is directly linked to employee 'fitness', which has a huge impact on the operational 'fitness' of any business. Where workforces are well protected by correctly specified PPE equipment, productivity follows.