PPE Suitable For The Construction Industry
PPE Suitable For The Construction Industry
Published: Wed 13 Oct 2021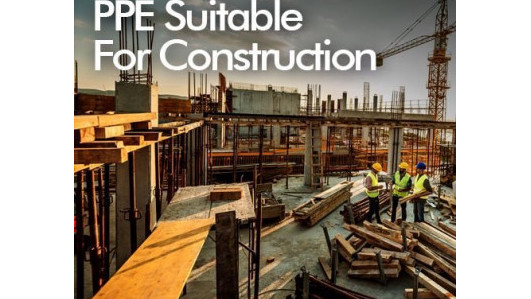 Employment in the construction sector has grown steadily since 2014 and is now above peak levels before the crash in 2007.
Today, 9% of workers in Great Britain are employed in the construction industry, with regional variations meaning levels as high as 15% in the South East and 12% in the North West. Roles of those employed in the sector vary greatly with firms of all sizes operating in it, from independent contractors & small specialist firms to huge multi-disciplined main contractors. At Supertouch®, regardless of the size and specialist need of the business, we've got you covered.
Construction contractors, big or small require quality products to protect their workforce and ensure they meet an ongoing industry target to improve productivity. The quality of safety equipment can play a big role in achieving productivity targets as LTIs can seriously damage output. With worker PPE compliance contributing to 23% of accidents, workwear must be both comfortable, functional and suitable for British conditions and construction techniques while safety and health equipment needs correct specification and great performance.
As a supplier of protective workwear and PPE, Supertouch® is committed to ensuring the safety of construction workers through the provision of leading branded products as well as ethically sourced, high quality own branded ranges designed for UK construction needs and strenuously tested to ensure 100% Standards compliance.